"Life for us is whatever we imagine it to be. To the peasant with his field, that field is everything, it is an empire. To Ceasar with his vast empire which still feels cramped, that empire is a field. The poor man has an empire, the great man only a field. The truth is that we possess nothing than our own senses; it is on them, then, and not on what they perceive, that we must base the reality of our life."
En liten påminnelse om att världen ter sig helt olika utifrån varje persons unika perspektiv och sinnesförnimmelser.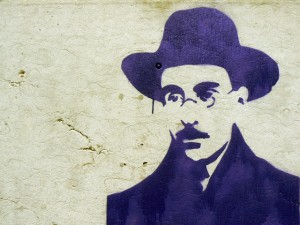 Fernando Pessoa (1888-1935) portugisisk författare, poet och filosof.