How can we cultivate the science of human relationships (empathy, trust, compassion, openness, tolerance etc)?
The concept of trust (sometimes referred to as social capital) has gained prominence since the early eighties but has not been a typical domain of anthropology. In the present-day scientific discourse, trust is seen as one of the necessary components for collective action and coordination of social systems. Erika's aim is to investigate how trust is experienced, operates and adapts through shifting contexts. As one of the first ethnographers taking on the concept of trust, she strives to reveal some of the more hidden, dynamic and complex sides of it.
The x-factor of trust. Metamodern Arts Festival, Kyiv, 2019
We believe in thinking through experiences and co-creating the future together with brave artists, thought leaders, change makers, magicians, cultural activists, social entrepreneurs and transformational politicians.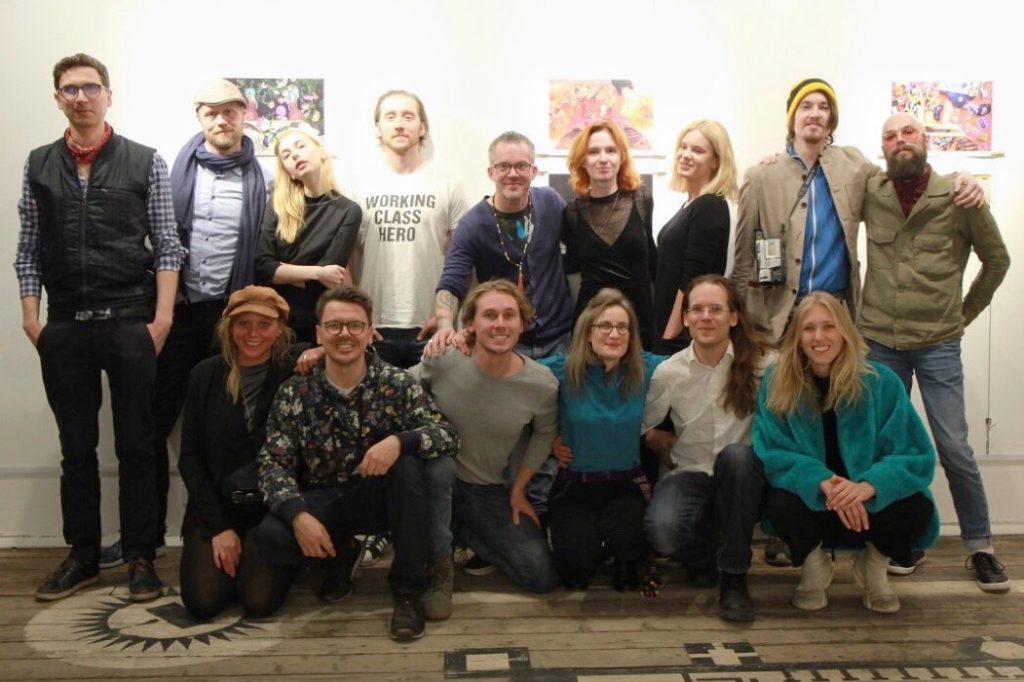 In some mysterious way, Curiosity Shop's Erika got involved in organising an arts festival in Kyiv, Ukraine and contributed happily with several experiences within the festival program.
This ground breaking festival was dedicated to the exploration of the emerging paradigm of Metamodernity (what comes after Postmodernity?). The historical Podil district, came alive with exhibitions, workshops, multimedia installations, performances, panel discussions and lectures. 
Performance lecture by Erika Tanos
Quote from one of the participants and curators of the festival, Alexandra Krolikowska: 
"How can we tease out the most alluring meta-disciplinary dimensions of trust, express our doubts and hopes through images, shapes or sounds? We were blindfolded, we were taken through unfamiliar spaces, and strangers carefully fed us with unascertained food. (Yes, hot chili was on the menu!) How do we trust others? What do we build our trust on? What role do the latest technologies play in human trust and should we be worried? What do we feel when we take a leap of faith, being led by a stranger into the unknown? And what is it like to be responsible for basic human needs of others?"

Exploring Social Trust in Northeast India
As a part of her further academic education in Social Anthropology, Curiosity Shop's Erika received a Minor Field Studies (MFS) scholarship by Sida and conducted an eight-week field work in Karbi Anglong (Assam) during 2014-2015.
"I was offered the opportunity to participate in an ongoing research project and collaboration between the Department of Social Anthropology, Stockholm University and the Tata Institute of Social Sciences in Guwahati. The project was about internal migration from the Northeast to the South of India. For me this part of India was completely unknown and fascinating. It was a great contrast to Swedish conditions, which would give me some perspective…My friends like to joke about it and say that I went to live with the rebels, Erika says".
For two months, Erika explored the practices, expressions and the changing patterns of social trust under uncertain, conflict-ridden and yet unusually friendly conditions in Karbi Anglong, Northeast India.  
Do we all have the same understanding and experiences of what trust is? The Karbi people had no equivalent word for it…