Curiosity Shop (together with complementary partners) nurtures innovation through capacity building, advisory, process design
and inspiration in the form of immersive lectures, design thinking workshops, co-creation labs, experience and service design,
future scenarios and various creativity tools.
Construction companies can shape our future cities and the ways we live. How can we nurture the culture of innovation towards
sustainability and the long term needs of future generations? Can a changing climate be seen as an engine for innovation and new
collaborative processes in residential development & construction? How can we critically investigate the opportunities and fallacies of digital
transformation and not just follow the herd blindly? These are some of the challenges that we have worked on together, in various collaborations.
Certainly, we need strategies, but also the voices of the future, namely the children. Thus, we let wise Léon, aged 10, set the tone for one of our
workshops held for Skanska Residential Development management team: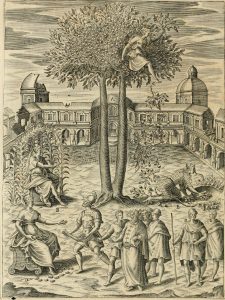 Partnering with organisational psychologist – Andreas Silva from Whatifwedo, resulted in two innovation-nurturing workshops, including explorative capability fieldwork, for Skanska Residential Development management team towards the end of 2021 in Wroclaw and Prague.
In 2019 Erika designed a series of workshops for the development team at Stena Fastigheter for their digital transformation journey. The beyond Design Thinking based process aimed to provide strategic, practical, future adaptive tools and skills. 
In 2016, on behalf of the County Administrative Board and Openlab (KTH), Erika, together with Jon Manker, held a half-day workshop where participants from real estate and construction were guided through the lens of Design Thinking to re-imagine climate change as an innovation engine.
Supporting folk-innovation
Surprisingly many people are secretly great inventors but need the know-how or do-how to become innovators.
What if anyone with a brilliant idea could be empowered to create value and at the same time contribute to the UN's global goals for sustainable development?
Since 2019, Curiosity Shop have been a partnering with IDE [A] CTION at Toolspace, a programme providing resources to people who need early technical, business and consumer validation of product ideas. This is done by providing access to an advisory panel of experts, education and tools & machines to build early prototypes.
As a member of the advisory panel, Erika provides user insights, unexpected connections, research methods and design thinking education. It has been a marvellous adventure so far to explore opportunity spaces together with business developers and prototype manufacturing gurus!
Design Thinking & Insights for innovation crash courses
For 5 years, Erika was one of the Design Thinking coaches at Openlab. Openlab is a challenge-driven innovation community providing courses for professionals, master's students and PhD students, as well as innovation support and co-creation spaces for their public partners.
Crash courses in Design Thinking & Insights for innovation.
Fastigheter i ett förändrat klimat. Workshop for Länsstyrelsen.
Global Development Hub Design Thinking Intro-course for KTH together with Geert van den Boogard.
Flygplansparken a series DT-based workshops with citizens, architects and the municipality to co-develop a new playground in Skärholmen.
Kulturnatt - RE:imagining democracy
This dynamic workshop on the future of Hammarby Sjöstad was a part of the Kulturnatt Stockholm program of 2015. In this event a select group of influential citizens, politicians and other officials were lead by professionals from The Experience Design Group to imagine possible futures for the Hammarby Sjöstad community and sharing these visions, redesigning the democratic process.
Using a powerful method for sparking imaginative visions of our future and other creative techniques, citizens and politicians could openly discuss and co-create a future beyond the traditional ways of public participation.
The event was commissioned by Sjöstadens Hembygdsförening and Gunlaug Östbye.
The Experience Design Group team:
Lundahl & Seitl
Pomme Van Hoof
Ronald Jones
Max Kleijberg
Erika Tanos
Fernanda Torre